Prof. Michele Filippo Fontefrancesco is an Assistant Professor of Cultural Anthropology at the University of Gastronomic Sciences and convenor of the undergraduate program in Gastronomic Sciences and Cultures. Michele holds a Bachelor of Arts in History (2005) and a Master of Arts in Italian Language and Culture (2007) from the University of Eastern Piedmont, Italy. Thereafter he continued with his education in Poland, USA, and UK.
He completed his Doctoral thesis titled "Crisis in the city of gold: Emplacement, industry and economic downturn in Valenza, Italy" and graduated in 2013 from Durham University, UK. His Ph.D. study focused on "The impact of the 2008 global economic crisis on the development of artisanship in Italy".
Since the mid-2000s, his research has focused on local development, with particular attention on Entrepreneurship, Sustainable Development, and the Construction of Local Know-How. In recent times, Prof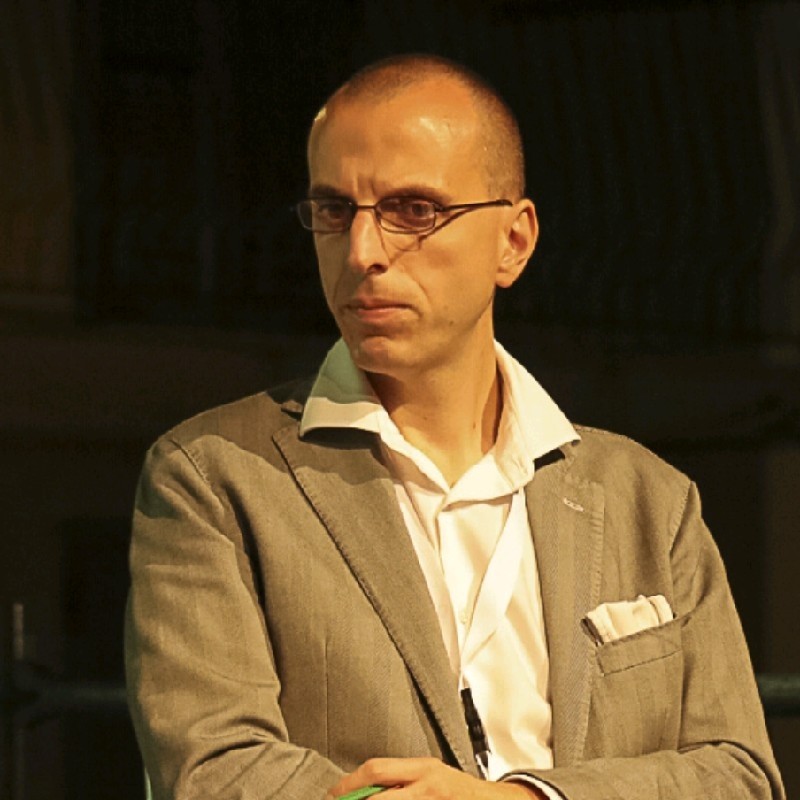 Fontefrancesco's active research in Southern Europe and East Africa (Kenya) has been on the Role of Food Tourism in the development of rural areas and the processes concerning the discovery and use of food heritage for tourism development.
He has published over 60 scientific articles, monographs, chapters, and reviews internationally; among them The End of the City of Gold?: Industrial and Economic Crisis in an Italian Jewellery Town (Cambridge Scholars, 2013) and Food Festivals and Local Development in Italy: A Viewpoint from Economic Anthropology (Palgrave, 2020). His research in Kenya has been published in international journals such as Frontiers in Sustainable Food Systems, the International Journal of Gastronomy and Food Sciences, and the Journal of Ethnobiology and Ethnomedicine. He is currently leading national and international projects concerning the development of the food and tourism sectors, such as "Food Drug-Free" (European Regional Development Fund) and "The European Network for the Promotion of Culinary and Proximity Tourism in Rural Areas" (funded by the European Erasmus+ Fund).
Prof Fontefrancesco uses his research expertise to enrich the delivery of both undergraduate and postgraduate teaching responsibilities. In his classes, he introduces students to the main themes of anthropology and supports them in their projects concerning socio-economic innovation and food heritage valorization. Among his modules: are Anthropology of Food (Bachelor's program in Gastronomic Sciences and Cultures), Applied Anthropology for Sustainable Food Systems (Master's program in Food Innovation & Management), and Creating High-Quality Products (Master's program in Food Culture, Communication & Marketing).
Finally, Michele has had diverse work exposure that has seen him serve as an Adjunct Professor of Italian at the University of Mary Washington (USA), a Teaching Assistant at Durham University (UK), and currently an Assistant Professor of Anthropology, at the University of Gastronomic Sciences (Italy). He is quite passionate about collaborations with international institutions and to this end, he is currently a Fellow of the Department of Anthropology at Durham University (UK) and an Associate Fellow of the City Diplomacy Lab at Columbia Global Centers in Paris (France).
SCHEDULE FOR THE VISIT BY PROF. MICHELE FILIPPO
MONDAY 23RD JANUARY 2023

TIME

ACTIVITY

RESPONSIBLE

CO-LECTURE PROGRAM

11:30-11:35 am

Arrival and Reception at EU Admin Block

Prof. J. Ogendo

11:40 am -12:10 pm

Courtesy call on the Vice Chancellor, Egerton University

Prof. J. Ogendo / Prof. P Mshenga

12:15 -1:45 pm

Lunch Break

Senior Common Room

2:00-2:10 pm

2:10- 2:40 pm

Introductions

Opening Remarks:

· Dr. John Kariuki Mwangi, Vice President- Slow Food Foundation for Biodiversity

· Dr. Elena Gallenca – Director of the Italian Institute of Culture

· Prof. Isaac O. Kibwage, Vice Chancellor, Egerton University

Prof. J. Ogendo

2:40-4:30 pm

Co-Lecture by EGU and UOGS FACULTY

ARC HOTEL

2:40 -3:00 pm

3:10-3:50 pm

Lecture 1: Enhancing the Utilization of Indigenous Foods in Kenya.

Dr. Stellamaris Muthoka, Department of Human Nutrition, Egerton University

Lecture 2: Revisiting the African Agriculture and Cuisines: The Role of Food Heritage in The Growing Food Sector in Kenya.

Prof. Michele Filippo Fontefrancesco, UOGS, Italy.

Prof. P. Mshenga

3:50-4:15 pm

Open Forum: Future Collaborations

Dr. Maurice Udoto

4:20-4:30 pm

Vote of Thanks

4:30 pm

Guests Leave at their Own Pleasure